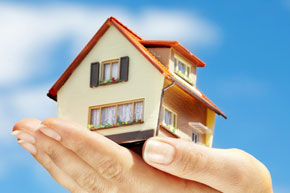 Canadian Mortgage and Housing Corporation (CMHC) is tightening the criteria to get a mortgage with less than a 20% down payment. Any potential home buyer with less than a 20% down payment must purchase default insurance on their loan and have a minimum down payment of 5%. CMHC is a federal Crown Corporation that provides such default insurance. Its mandate is to help Canadians access affordable housing options. Providing mortgage insurance to home buyers is one of its main activities. Mortgage default insurance protects lenders in the event a borrower ever stopped making payments and defaulted on their mortgage loan–a very infrequent occurrence in Canada.
What Are These Changes In Underwriting Policies
Effective July 1, 2020 the following changes will apply for new applications for homeowner transactional and portfolio mortgage insurance:
The maximum gross debt service (GDS) ratio drops from 39% to 35%
The maximum total debt service (TDS) ratio drops from 44% to 42%
The minimum credit score rises from 600 to 680 for at least one borrower
Non-traditional sources of down payment that increase indebtedness will no longer be treated as equity for insurance purposes
CMHC goes on to say that "to further manage the risk to our insurance business, and ultimately taxpayers, during this uncertain time, we have also suspended refinancing for multi-unit mortgage insurance
Suffice it to say that this batters buyer and seller confidence and, all other things equal, has a net negative impact on the near-term housing outlook.  DR Sherry Cooper ( Chief Economist, Dominion Lending Centres) believes these changes are unnecessary to protect the prudence of Canada's home lending practices. Mortgage delinquency rates are meager, and even the Bank of Canada's forecast is for delinquencies to remain less than 1% of all outstanding mortgages. Moreover, home buyers with jobs who meet former qualifications would undoubtedly have a longer than two-year time horizon when buying their first homes. They were already qualifying at the posted rate that is more than 250 basis points above the contract rate. If anything, the pandemic recession assures that interest rates will remain very low over the next two years.
For information on how this new change can affect your homeownership abilities please call me at 905 357 5366 to discuss any of your mortgage-related questions, I am always available for free consultations
Michael Distefano
Mortgage Agent and Manager of operations
DLC BTB Mortgage Solutions FSCO 12039
Niagara's largest Mortgage Broker
106- 5017 Victoria Ave Niagara Falls L2E4C9
T 905 357 5366 F 905 357 6654 C 905 246 5363
Download My FREE Mortgage Toolbox App https://www.dlcapp.ca/app/michael-distefano?lang=en
APPLY ONLINE ANYTIME http://betterthanbankmortgage.com/mortgages/how-to-apply/
Check out our full line of DLC Visa cards http://betterthanbankmortgage.com/visa-cards/