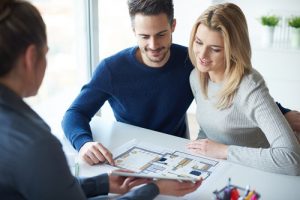 Late last week, the Canadian Real Estate Association and real estate information portal Local Logic have announced a new partnership which will see the latter provide property-specific neighborhood data for over 300,000 advertised listings.
Local Logic will buttress Canada's largest real-estate website, REALTOR.ca, with crucial information such as proximity to transportation hubs and vital services, along with CREA's precise data on neighborhood discovery and noise levels, nearby facilities like shops and schools, and many others.
"We are very excited to be collaborating with one of the top brands in real estate," Local Logic CEO Vincent-Charles Hodder stated. "This partnership is further evidence that the real estate industry in Canada acknowledges the importance of neighborhood and lifestyle data for home buyers."
"Through a pilot on REALTOR.ca, we saw a significant increase in the number of consumers who connected with REALTORS® from listings with this hyper-localized neighbourhood information so it's clearly influential in the home buying journey," CREA Interim Vice-President of Marketing and IT Patrick Pichette said.
Read more: Canadian financial management platform, fintech venture join forces
Michael Distefano
Mortgage Agent and Manager of operations
Dominion Lending Centres  BTB Mortgage Solutions
Niagara largest Mortgage Broker
106- 5017 Victoria Ave Niagara Falls L2E4C9
T 905 357 5366 F 905 357 6654 C 905 246 5363 FSCO 12039
APPLY ONLINE ANYTIME http://betterthanbankmortgage.com/mortgages/how-to-apply/
Check out our full line of DLC Visa cards http://betterthanbankmortgage.com/visa-cards/