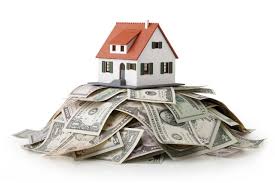 Understanding home equity; what is it and how do I access it?
If you're a homeowner you'll probably have equity. Equity is the difference between the value of your home and what you owe against it; essentially equity is the portion of the home that you "own".
There are different channels to access your home equity and a few types of products that you may qualify for depending on your unique situation.
Most homeowners start by approaching their bank for a conventional mortgage or home equity line of credit, though with increasingly stringent regulation the banks are declining more borrowers than ever.
Your mortgage professional works with trust companies, credit unions and private lenders and have the ability to take your application to a number of potential lenders to get you the best deal for your situation.
The mortgage brokerage industry conducts almost 50% of all mortgage transactions in Canada and is strictly regulated for consumer safety. Many home equity products do not involve the banks or making changes to your existing mortgage.
How do I know if I qualify?
Mortgage professionals with lenders that are not as concerned about your credit or income. Due to the demand for alternative financing in Canada, many lenders have accommodated their clients by considering solely the home's equity when considering a loan. These lenders will loan up to 85% of the value of your home depending on certain factors;
1. The location of your home
2. The condition of your home
3. Where the home is located (city versus countryside)
4. Local real estate market conditions
5. Your story (most important)
If the lender believes you will be able to solve your current financial issue with financing, such as credit and debt service (income vs. expense), they will be prone to consider the loan. Mortgage agents and brokers build an application on your behalf to take to these prospective lenders to ensure you get the best possible deal based on your loan application.
Typically, if you take into account whatever debts must be paid using the loan, add it to your existing mortgage and you do not exceed 70-70%-80% of the home's value in an urban center you may qualify; 60%-70% in suburban; 40%-50% in extremely rural areas.
Why should I use my home equity to pay out my debts?
Mortgage professionals also work with partners in the debt reduction industry, and in addition to saving you as much as 50% on your interest rates and minimum payments, you may also be eligible to save as much as 40% on the principal balance of your debts. If your credit score is below 600 or you've missed payments on credit cards you should contact your mortgage professional today.
Here's all the different ways you can save money by using your home equity to consolidate your bills:
1. Standard Interest Rates
A typical credit card carries a rate of 19.99%, many debt consolidation mortgages range from 9.99% to 13.99%.
2. Late Payments, Penalties and Legal Fees
These fees can equate to hundreds of dollars a month on outstanding balances and over-limit accounts, and thousands in lawyer costs.
3. Minimum Payments
Most debt consolidation mortgages carry for half the cost of credit card payments.
4. Compound Periods
Credit cards are compounded daily; consolidation mortgages are compounded monthly, or semi-annually. Stop paying interest on interest.
5. Future Interest Rates
Having a low credit score can make it hard, or impossible to refinance mortgages or buy cars. A low credit score can double your interest rate on these purchases.
6. Savings On the Principal Through Debt Settlement
If your credit has been damaged or you're behind on payments with your credit cards or unsecured lines of credit you are eligible for a debt reduction plan through a licensed affiliate. This is not credit counselling, consumer proposal or bankruptcy. The average home-owner saves roughly 22% on their outstanding debts and enjoys a credit score increase of 125 points within 12 months.
How Do I Get Started? For a Free, No Obligation Consultation please call:
Michael Distefano
Mortgage Agent and Manager of operations
DLC BTB Mortgage Solutions FSCO 12039
Niagara's largest Mortgage Broker
106- 5017 Victoria Ave Niagara Falls L2E4C9
T 905 357 5366 F 905 357 6654 C 905 246 5363
Download My FREE Mortgage Toolbox App https://www.dlcapp.ca/app/michael-distefano?lang=en
APPLY ONLINE ANYTIME http://betterthanbankmortgage.com/mortgages/how-to-apply/
Check out our full line of DLC Visa cards http://betterthanbankmortgage.com/visa-cards/